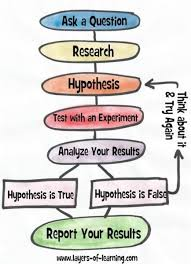 following questions at the paper given to you.
- Make a summary about what it is.
- What are the main steps in scientific method.
- What these steps consist of.
- What a hypothesis is.
- What a theory is.
- How a hypothesis or theory becomes a law.
- How to apply all this to your work.